Maryville, TN (January 24, 2023)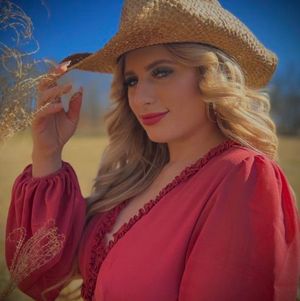 Laykin Tomlinson signs with Sound Chamber Records! 
Up-and-coming country artist Laykin Tomlinson is the latest act to join Maryville, Tennessee-based Sound Chamber Records. The East Tennessee native has amassed over 100k followers across several social media platforms and her following continues to grow. Her style is a throwback to some country music greats like Miranda Lambert, Steel Drivers, and Laine Wilson among others. She has a sound that you are sure to love! Be on the lookout for her debut single coming soon! 
Jerry Martin - Maryville Music Academy Owner 
It has been a pleasure working with Laykin from the very moment we met. Her drive and focus are very exciting to see as she continues to work on her music career. Laykin is passionate about her music and her fans. I believe we are looking at the next country music star and the future is very bright for this young lady who is destined for great things in our music industry. 
We are in the process of recording her first single and it will be available on all streaming platforms in the near future so stay tuned and keep your eyes on Laykin Tomlinson!