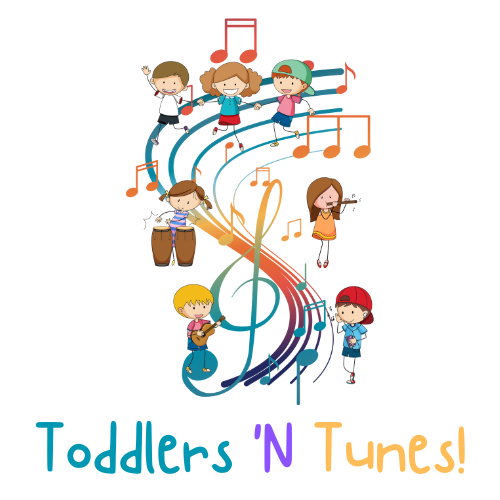 Toddlers 'N Tunes
At Maryville Music Academy, our top-notch Pre-K Music Program is specially designed to enrich and enhance young children through the power of music.

Music is a fantastic teaching tool for preschoolers, which is why we use it to help foster a love of learning and promote the development of cognitive, social-emotional, sensory-motor, and school-readiness skills.

Our Toddler 'N Tunes music program incorporates fun songs and activities that children will enjoy. Our program also helps improve balance, coordination, and rhythm through dance and movement activities. It enhances small motor skills through finger plays and playing musical instruments.

We introduce children to a wide variety of instruments, including Ukuleles, Guitars, Xylophones, Recorders, Shakers, Pianos, Drums, and many more. Our music classes encourage students to explore and react to new sounds, objects, and movements using sticks, drums, scarves, egg shakers, and other instruments.

Upon graduating from our program, students will be well-prepared to begin private lessons in the instrument of their choice (as long as it is age-appropriate). No matter what their musical journey looks like from here on out, they will have an excellent foundation and head start. At this young age, children's minds are easily molded, and our goal is to instill critical music foundations, knowledge, and a lifelong appreciation of music.
Tuition Price $120.00 per month. 4 - 30 minute lessons per month. 1 lesson per week.
Open Enrollment Now!
Tuesdays 10:30 am
Click the link to get this special offer.