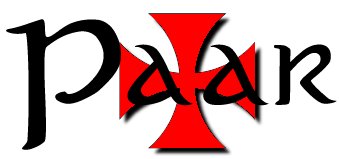 Paar Engineering was borne out of many years of playing electric guitar, buying guitars, modifying guitars, and above all, appreciating guitars. Jeff Paar started woodworking in high school, and graduated from butt joints to dovetails and mortise-and-tenons over the years. Eventually, he learned the appropriate joints to use to accomplish the goal at hand. 
In the years prior to Paar Engineering opening its doors, a number of broken units were purchased off eBay. These were used as prototypes to learn how guitar repair should proceed. Following this, some "novel" guitars were made - notably a "Football" guitar which is sold on this website. Templates were used to make the initial prototypes of the novel and the high-end bodies. Ultimately, CAD/CAM/CNC has been employed for constructing both bodies and necks. The designs were created by Paar Engineering, but may have been influenced by other designers that were active in the past. 
Designs of the high-end model guitars have been influenced by many designers over the past 50 years. There have been as many guitar designs as there were people to play them. Many designs were destined to fail due to many reasons - some of them were only meant to be sold in department stores; others were sold by the manufacturing companies to distributors. The latter stood a better chance for longevity. The thing to remember is that even though a given physical design may not still be mass-produced, that doesn't mean it is a bad design. With a few tweaks, a given design can be very acceptable to the eye, to the ear, and to the playing hands. 
Paar Engineering seeks to take older electric designs and modify them, raising them to the desired level of visual, audio, and playing aesthetics. The success of these designs will be determined by the artists, namely you! Please browse this site and especially the video links to hear the guitars in their natural environment - with an amplifier. 
If you have a dream electric guitar design you would like Paar Engineering to quote, please don't hesitate to start up a discussion with Jeff. Email is jeff@paarengineering.com. Shoot him a message! Let's get started!